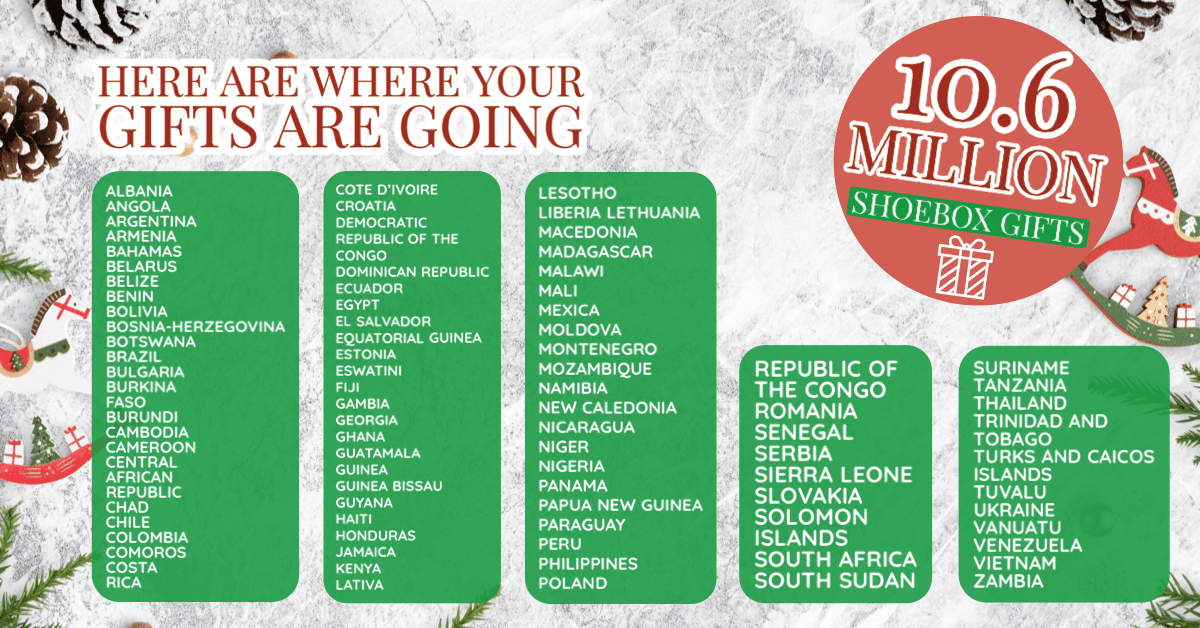 Operation Christmas Child
Pack a shoebox, give a donation, or volunteer in our collection center this Christmas season. There are so many ways to get involved here at FAM to spread the gospel across the globe!
Press the button below to give directly to Samaritan's Purse or to build a shoebox completely online.
If you are interested in serving at our regional collection center from November 13th - 20th, please fill out the form below and check all boxes for when you can serve.
Shoe Boxes will be available in the FAM Church Lobby starting on Sunday, October 2nd!
All filled Shoe Boxes must be returned by Sunday, November 20th!
Collection Center Service Sign-up